The documentation section contains an overview on the structure of the application including some UML diagrams, as well as a detailed Javadoc describing all classes of TreeGraph 2. The Javadocs can also be downloaded here.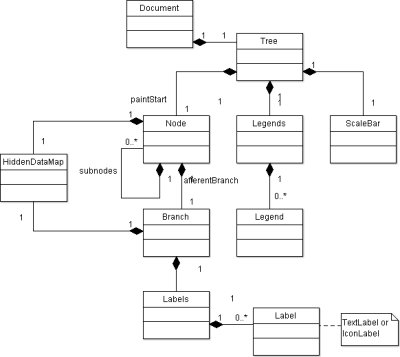 The development of TreeGraph 2 would not have been possible without the help of many other open source projects. The
Libraries and tools
page lists the libraries which are part of TreeGraph 2, as well as different software that has been used for the development and the operation of this website.